"I was able to load that baby down," she said.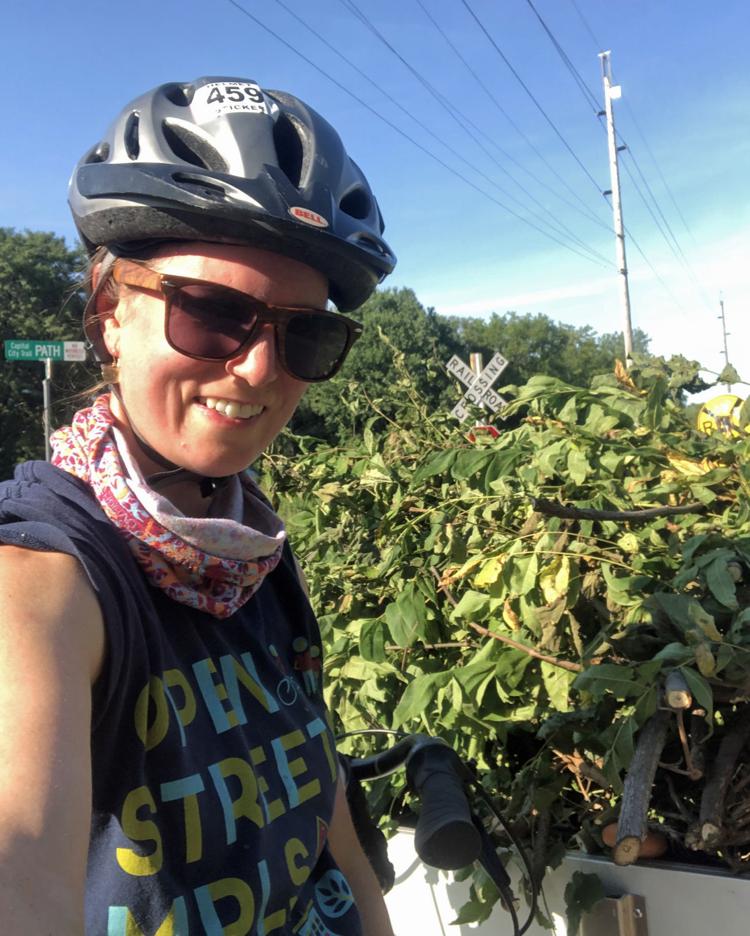 While not practical for sites on the outskirts of town, Dumas said the bike was ideally suited for shorter trips and doing maintenance along the city's many bike paths.
"You always feel like a bit of a jerk driving a big vehicle on the path," she said.
The bike itself is made by Urban Arrow, a Dutch cargo bike manufacturer.
Designers with Saris' infrastructure division — whose other products include bike lane dividers and ramps — worked to come up with different cargo configurations that can be fabricated at the company's Verona Road factory.
It will be the first actual bike in the Saris product line.
"It's a pretty easy fit," Basarich said. "Saris Infrastructure is all about making communities more bicycle friendly."
Madison is the first city to test the bike. Saris plans to deliver a second to Portland this fall and hopes to begin mass production by early next year.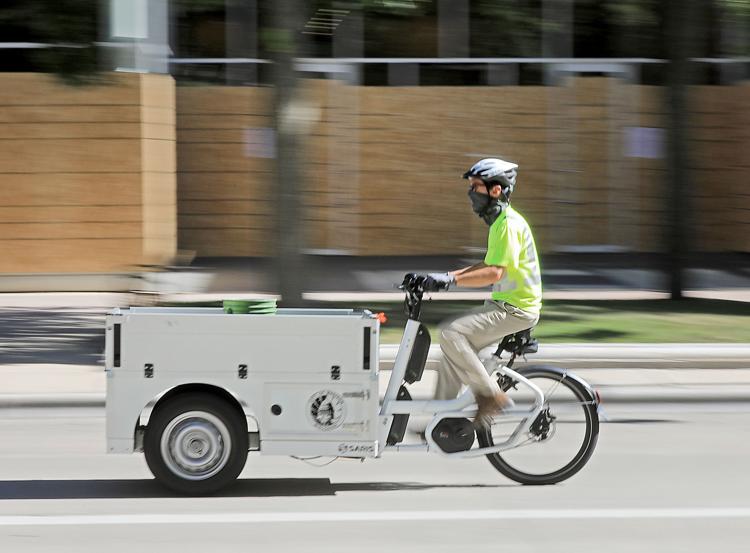 Basarich estimates the bikes will cost somewhere between $10,000 and $12,000 — a lot more than your basic Schwinn but on par with small utility vehicles.
"The competition is Toyota, GM and Ford, Polaris and John Deere," Basarich said. "There isn't any bicycle or e-cargo bike in this space. We're the first to take a municipal-centric approach."