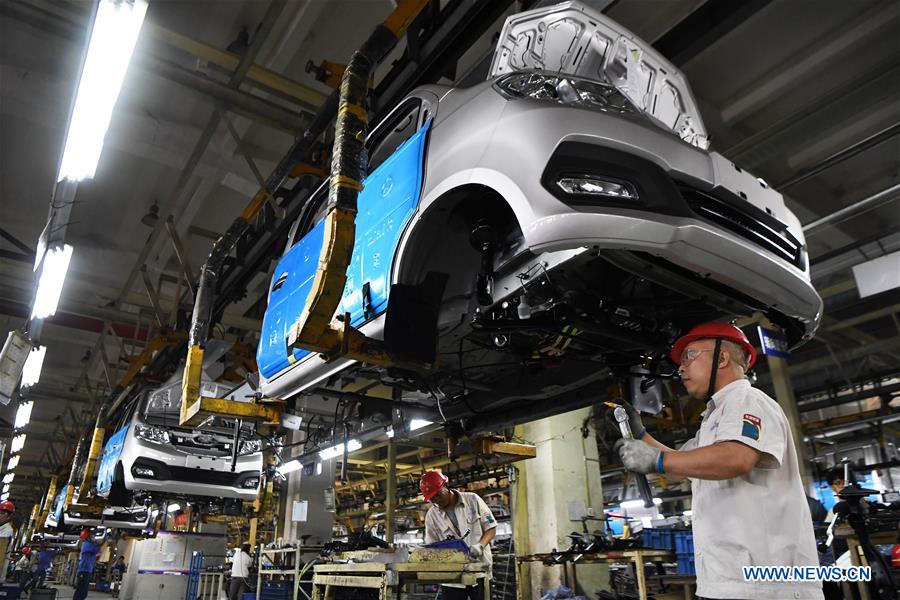 Vehicle sales in China are estimated to soar 13.3 percent to 2.57 million in September, bringing the total over the first three quarters of this year to 17.12 million, according to the country's auto industry association.
The estimate was based on statistics from the country's major carmakers who reported their sales every 10 days, said the China Association of Automobile Manufacturers on Thursday.
The sales estimates show that the Chinese auto market, the largest in the world, is continuing its recovery. The fall over the first three quarters was estimated to stand at 6.8 percent year-on-year.
Considering the havoc the pandemic has caused, the association predicted earlier this year that sales for 2020 would be 10-20 percent lower than 2019.
Instead, both Chinese and international carmakers have achieved sales growth.
China's largest private carmaker Geely sold 126,365 vehicles in September, up 11 percent year-on-year and also up 11 percent from August. Over the first three quarters, the carmaker delivered over 875,000 vehicles, 66 percent of its sales target for the year.
Geely's premium arm, Lynk & Co, saw its September sales soar almost 40 percent to a record monthly high of 18,745 vehicles.
The brand also unveiled its plan to enter Europe in late September. The first brick-and-mortar European showroom is scheduled to open in Amsterdam, the Netherlands, on Oct 20.
Great Wall Motors, the country's largest pickup and SUV maker, sold 117,812 vehicles in September, up 20 percent year-on-year. Its overseas sales rose in that month as well.
The carmaker said it sold 7,773 vehicles in international markets, up 46 percent year-on-year.
After an encouraging second quarter in China, BMW saw its recovery continue in the third quarter with a sales increase of 31.1 percent to 230,612 units.
The German premium carmaker sold 559,681 vehicles for the first nine months of the year, 6.4 percent higher than in the same period of 2019.
BMW Chief Financial Officer Nicolas Peter said on Thursday that the company is on track to meet its full-year targets after a recovery in auto sales led by China.
Chinese electric car startup Nio delivered 4,708 vehicles in September, marking a growth of 133 percent from the same month last year.
Nio said September was the seventh straight month to see year-on-year sales growth.
Its sales in the first three quarters of 2020 totaled 26,375, more than the whole of 2019.
Another electric car startup WM sold 2,107 vehicles in September, up 39 percent from the same month last year.
Its sales from January to September totaled 79.3 percent to 6,200.